Amazing Templates
Why
HAVE A WEBSITE BUILDER
To be in control
A website builder gives you the ability to be in control of your website. You can choose the design, layout, and content that you want to include on your website.
To save time and money
A website builder can save you time and money by allowing you to create a professional website without having to hire a web designer or developer.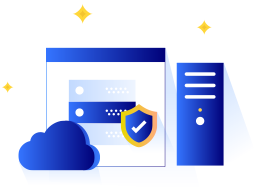 To have an online presence
A website builder can help you create a website that represents your business or personal brand online. This is important for businesses that want to attract new customers, and for individuals who want to showcase their work or build their personal brand.
Get Your
Beautiful
WEBSITES
Website Builder
Easy to customize website templates
At
Ksh2999
Free domain name for 1 year
Unlimited Storage
Ticket & Live Chat support
SEO & Marketing tools
Remove OLITT branding ads
Social Media Integrations
HelpDesk/Livechat Integrations
Trial SSL Certificate
Free Installation for every SSL
$29.99
We Offer
FEATURES INCLUDE
Ease of Use
The best website builders are those that are easy to use, even for those with no technical skills. They should have a user-friendly interface that makes it easy to add and edit content, as well as add new pages and features to your site.
Reliability
Your website is your online storefront, so you need to be sure it's always up and running. Choose a website builder that offers reliable hosting and uptime.
Flexibility
Your website should be able to grow and change as your business does. Look for a website builder that offers a wide range of templates and features that can be easily customized to suit your needs.
Scalability
As your website grows, you'll need a platform that can handle the increased traffic and data. Make sure the website builder you choose can scale up as your site grows.
Increased Storage Space
We offer ample storage space for storing emails. This means that you can keep all your important email communications in one place without having to worry about running out of space.
Security
When you're collecting personal information from your visitors, you need to be sure your site is secure. Choose a website builder that offers features like SSL encryption and malware.